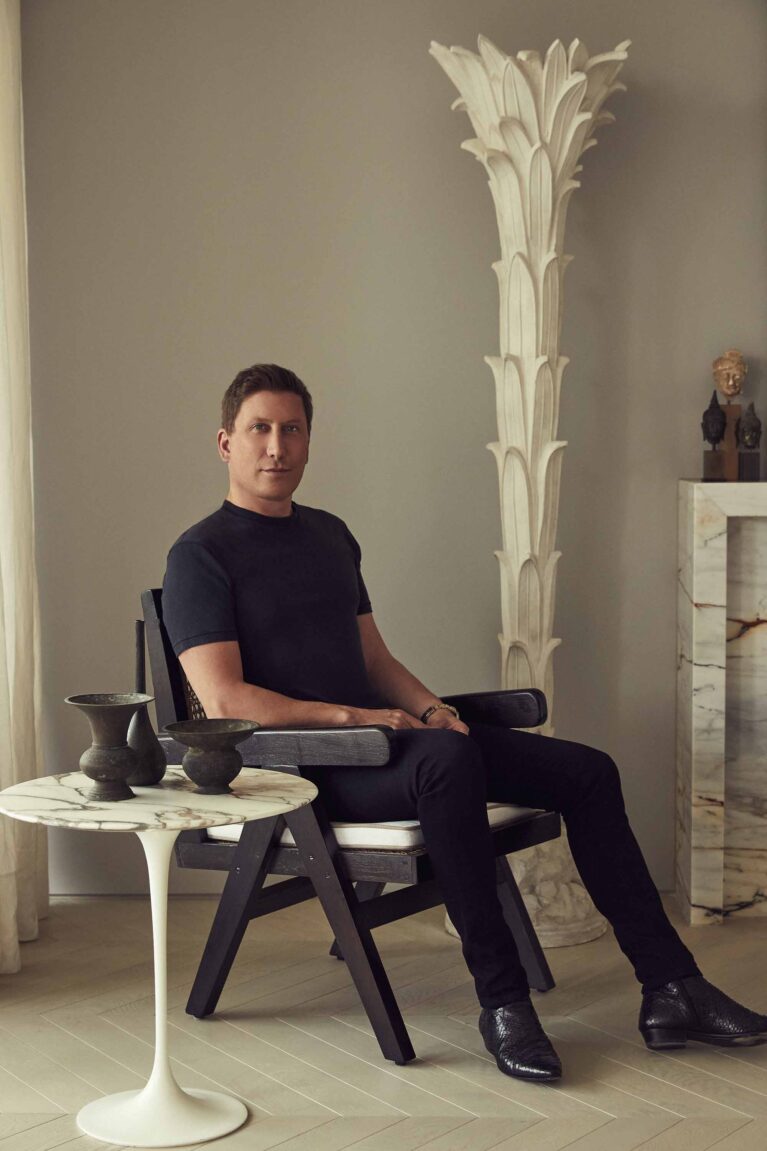 DAVID HICKS was born in Australia, but spent most of his childhood in Malaysia. On his return home, he pursued his lifelong passion for interior
design by attending the prestigious RMIT (Royal Melbourne Institute of Technology), from which he graduated with a Bachelor of Arts in Interior Design with honours.
DAVID HICKS established the eponymous design studio in 2000, which has grown and evolved to become Australia's premier brand for luxury-oriented interior and building design.
A keen advocate of streamlined, well-resolved spaces DAVID HICKS demonstrates the rare ability of being able to see space before it materialises.
His sensitivity to texture, colour, and structure allows him to analyse design with precision, whilst his passion in, and vast knowledge of the decorative combines an elegant and sophisticated layering to his work.
Tirelessly working on every project, sketching plans, cultivating concepts, and project managing, he is thoroughly involved alongside his team.
In November 2016, DAVID HICKS released his first book, Intimate – A Private World of Interiors, through prestigious international publishers THAMES & HUDSON. Including images by internationally acclaimed photographer IVAN TERESTCHENKO, the book charts DAVID HICKS inspirational design journey since establishing his practice.